Network TV Station
You are here:
Home
» Network TV Station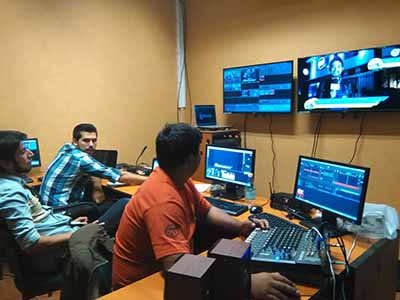 Our web casting services are designed to satisfy your event's model and expand your audience. It can be used for live streaming any programs to a worldwide audience in real time.
TV program recording and broadcasting
NSCaster can be your necessary device for various TV program recording and broadcasting. It allows video signals simultaneous streaming to network platform and also adds prepared local files to the live broadcasting. With powerful Transition Effects, CG editor, overlay channels, real-time Chroma Key and especially varieties of virtual sets, NSCaster can satisfying all kinds of program scene and create more specialty and fun for recording and broadcasting.
Portable device and affordable broadcasting cost
For any private TV stations, local media institutions, NSCaster provides an 'easy to use and use to go' solution for broadcasting against traditional broadcasting trucks with difficulties in professional construction and operation. It makes your live broadcasting workable and affordable, and brings more opportunities and challenges for small and medium size TV stations.