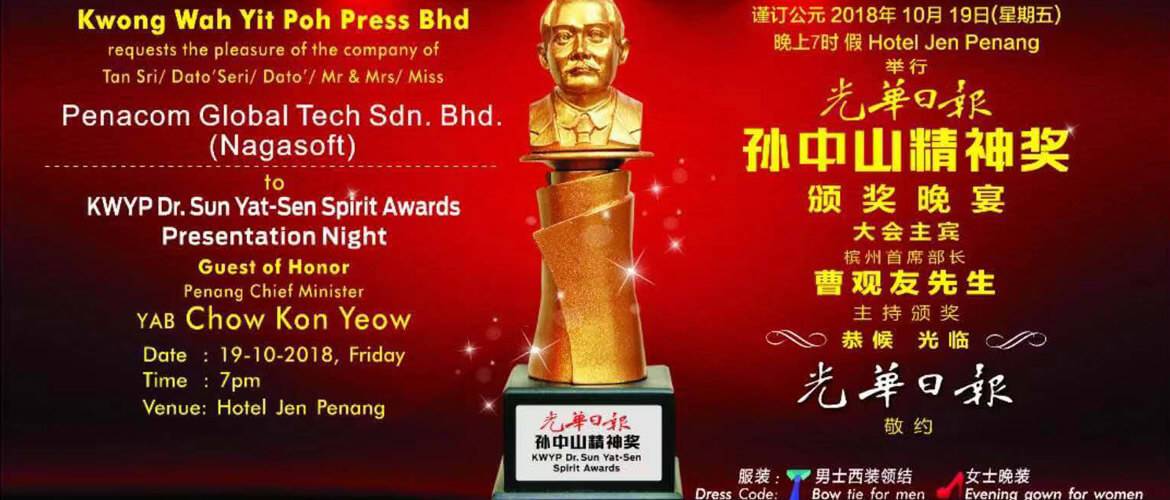 &nbsp&nbsp&nbsp&nbsp&nbsp The 4th KWYP Sun Yat-Sen Spirit Awards ceremony was held on October 19, 2018 in Penang, Malaysia. There were numerous successful Malaysian entrepreneurs attended the ceremony. Nagasoft provided full professional live broadcasting and support throughout the entire ceremony.
&nbsp&nbsp&nbsp&nbsp&nbsp Guanghua Daily is a Malaysian Chinese daily that was founded on 20 December 1910 by Dr. Sun Yat-sen and it is also one of the world's oldest surviving Chinese newspaper. The idea of publishing the Kwang Hwa Pao or 'Glorious Chinese Newspaper' was originally conceived when Dr Sun, Hu Hanmin, Huang Xing and Wang Jingwei visited Penang in 1907.
&nbsp&nbsp&nbsp&nbsp&nbsp The Chief Minister of Penang, Mr. Chow Kon Yeow, and Chairman of the Guanghua Daily, Mr. Lin Xutong, and representatives of the Malaysian business community also attended the ceremony.
&nbsp&nbsp&nbsp&nbsp&nbsp The founding of the Sun Yat-Sen Spirit Awards aims to recognize the contributions of companies and individuals with extraordinary achievements in various fields in Malaysia and abroad including charitable, cultural, artistic and educational humanities and other public welfare projects. There were 28 companies and individuals won awards at the ceremony.
&nbsp&nbsp&nbsp&nbsp&nbsp All the award-winning companies and individuals have excellent business and management skills, they also take sustainable development into consideration. Most importantly, they never forget to give back to the society, actively promote charity activities related to environmental humanities, and fully demonstrate the social responsibilities of enterprises. Contribute to the country.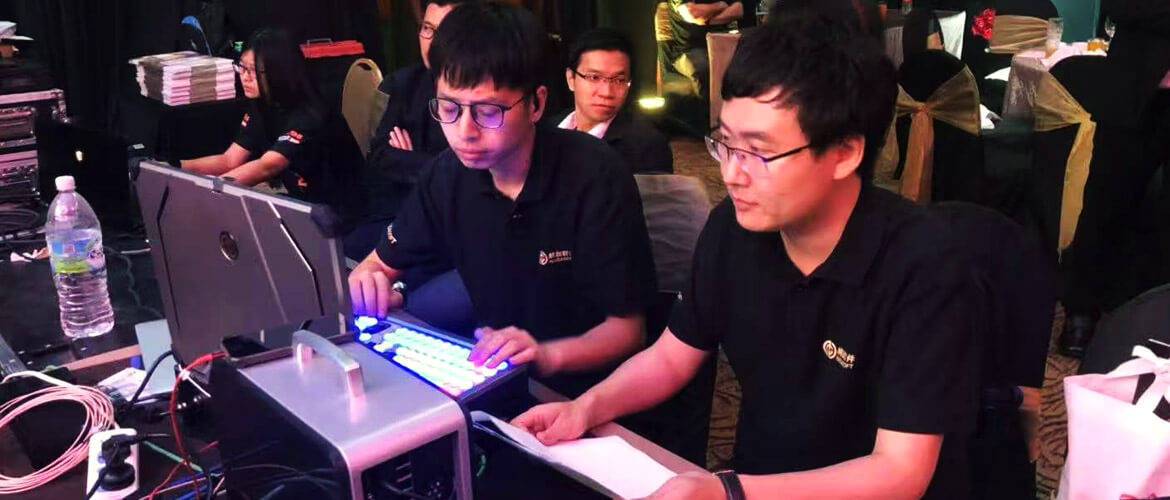 The live broadcast was carried out on 2018.10.19. (PM8:00-PM11:00)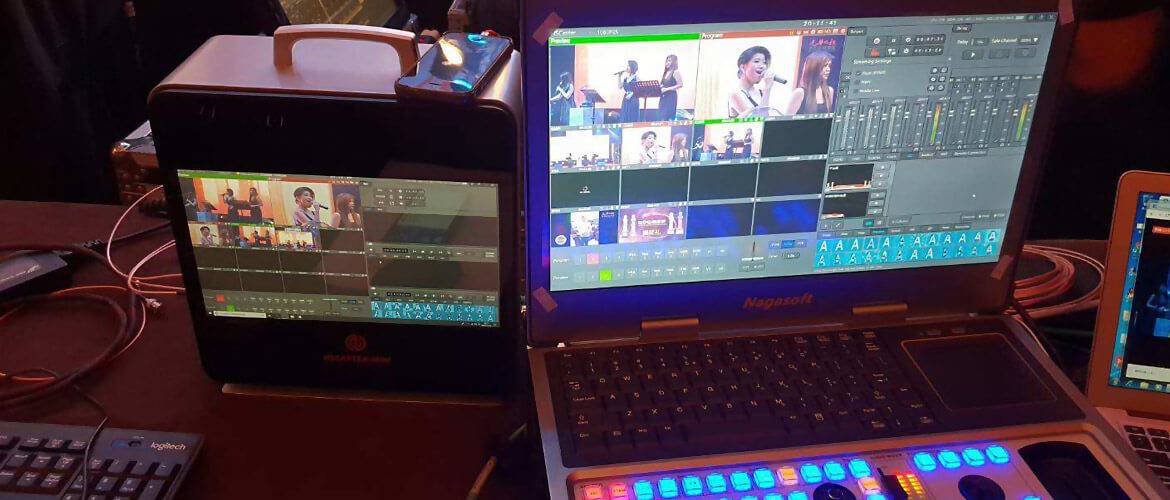 &nbsp&nbsp&nbsp&nbsp&nbsp NSCaster 558 (NSCaster Mini Hot Standby) was used for the live broadcast solution.
&nbsp&nbsp&nbsp&nbsp&nbsp NSCaster 558 plays the key role at the live broadcast. The featured functions of NSCaster558 including multi-camera screen switching, subtitles, logos and program information were utilized by the broadcaster. Real-time packaging is implemented, and the edited image is directly stream to the webcast platform via the device. The award-winning ceremony can be easily performed live.
&nbsp&nbsp&nbsp&nbsp&nbsp NSCaster 558 was linked to Facebook live broadcast and interactive chats were performed on-site with users at home and abroad. The real time interaction by live broadcast to better empower enterprises.